Ready to Rise Up with Digital Marketing?
Take The Guesswork out of Digital Marketing
Building decks can be hard. But it's also really fun! You get to be creative and see your project come to life, improving the quality of people's lives. It's a really rewarding experience.
We want you to focus on what you love, so you can keep delivering amazing experiences to your clients. With our help, you can feel confident knowing that everything is under control. We'll take care of the digital world for you, so you can stay ahead of the curve and accelerate growth.
Since we understand your industry, you don't need to worry about explaining everything to us. We also already know which strategies work best for you - so there's no guesswork on your end!
Why Partner Up With Deck Builder Marketers?
Have a predictable lead flow & better deck projects!!!
1: Make your sales process smooth
---
2: Build a world-class reputation in your area (and charge the premium you're worth.)
---
3: Be the deck company everyone wants and trusts
---
4: Hire skilled crew members more easily
---
5: Face the digital world without wasting any time
Commitment
We're in it for the long haul with every client we work with, genuinely committed to their long-term success. We take a proactive approach to discovering new opportunities for improvement. This means more savings and more profits back into our clients' pockets. Our clients don't have to spend time managing us. They have peace of mind knowing that we're on it for them!
Communication
We're known for our exceptional communication and ability to move projects forward. Clear expectations with an understanding of what we need to do along the way is our #1 priority from the first time we meet. Digital marketing and technology can sometimes be complicated, and it's our goal to make sure that you understand everything.
Collaborative
We've heard horror stories of stubborn designers, developers and marketers that want to do things their way and aren't receptive to the client's perspective. You know your business better than anyone, and we know the web. We'll work together to bring the big picture and details together and build something awesome!
Strategic
It's the key to our success. We dig deep to understand anything that may be holding you back and always start with a clear plan that fits with your business goals to get digital working for you.
Since everyone is online, you have a limitless amount of potential business. Our strategy-first approach will help you capture it.
Resourceful
Digital marketing and the way we interact with consumers changes every day. New marketing channels pop up, and it can be hard to keep up with it all. Whether we're managing your marketing for you or you just need some advice, we'll be sure to provide the resources you need to succeed.
Trustworthy
We do what we say we will. Crazy, right? Many clients have come to us after bad experiences of being locked into annual contracts with broken commitments.
Now you know about us. We'd love a chance to talk with you about your goals so we can help your business grow.
Digital Marketing Experts That Understand The Deck-Building Industry
Deck building is hard. You have to worry about so many things - from permits to materials, it's hard to keep track of it all. All of that while delivering an amazing experience to your clients. With so much going on, how do you prepare for the digital world?
That's where we come in. We're here to help you every step of the way, so you can keep your passion for building alive by focusing on what you love. With DBM at your side, you can feel confident that you're on the right track.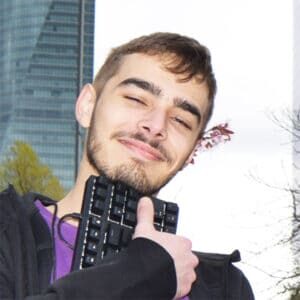 Pradeep
Organic & Paid Search Expert