It's no secret that online reviews matter. Building a new deck or making any home improvement is a big decision, and people will do their research online before making a purchase. And while it's essential to get positive reviews, it's equally important to know how to deal with negative ones. Why Are Online Reviews Important…
This year, I had the privilege of attending NADRA's 2021 National+ Deck Competition Awards ceremony on March 24, 2022 in Clearwater Beach, FL. And, what an event it was! One month later, I'm still thinking about it. Here are my personal take-aways…. Who is NADRA (The North American Deck and Railing Association)? If you do…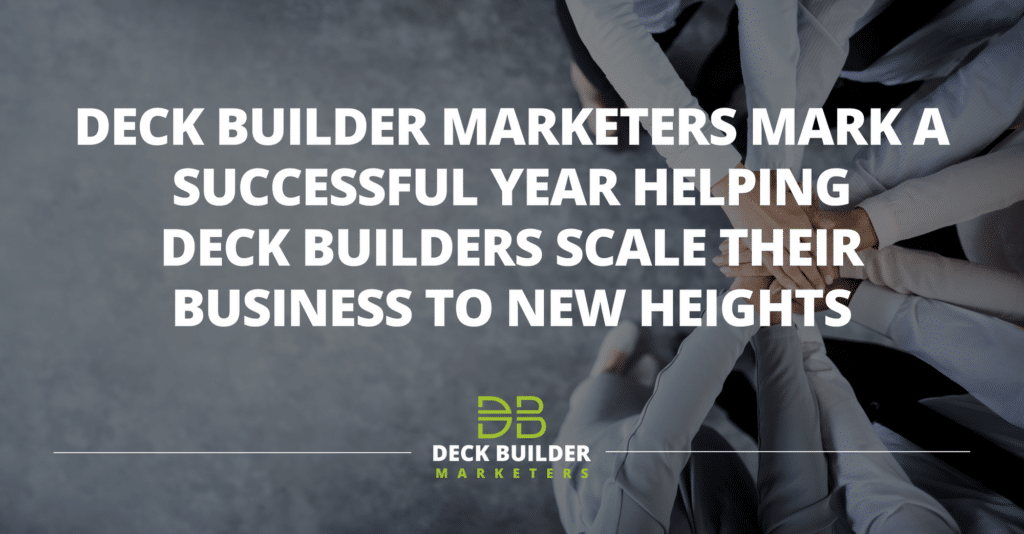 Deck Builder Marketers, a digital marketing agency that specializes in the deck building industry, recently celebrated its first anniversary. Learn more.
Top 10 reasons to market your deck company, especially when you are busy. Get proactive and future-proof your business and increase your bottom line.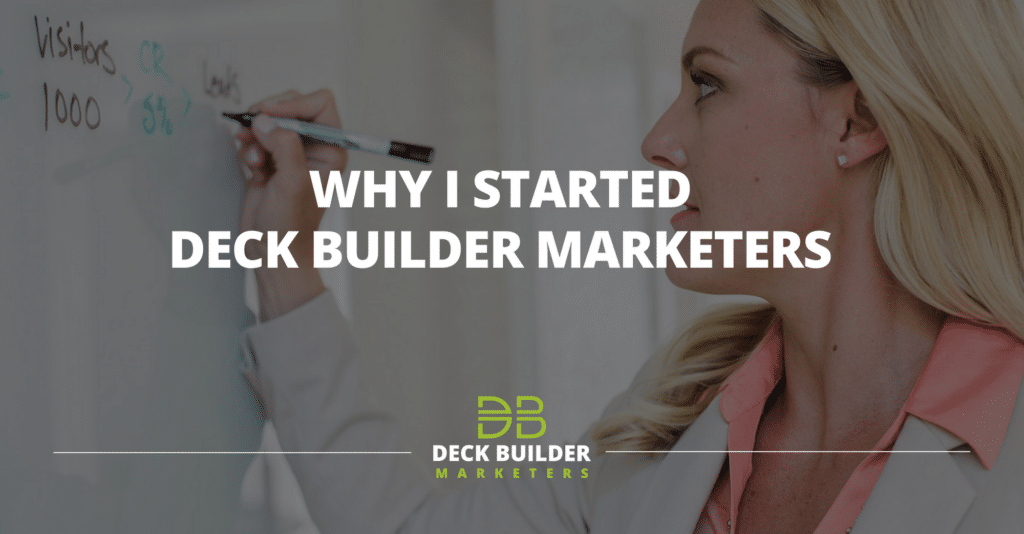 I started Deck Builder Marketers, well, for several reasons. Learn why!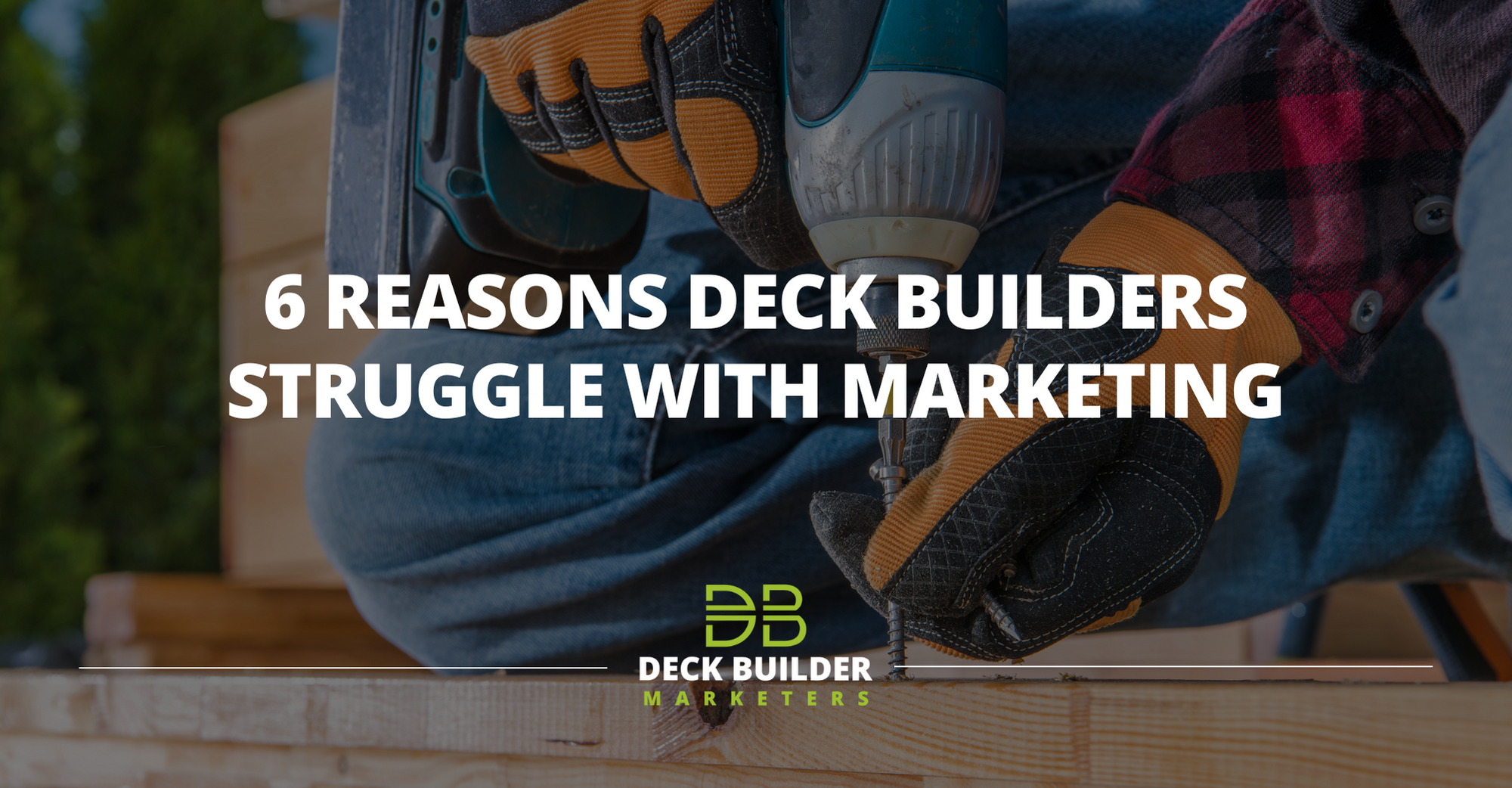 There are many reasons deck builders don't take marketing seriously (they should). How many of these reasons do you identify with?
Use these Top 10 marketing strategies to give your deck building company an advantage online and get ahead of the competition.
Having a great website online is not just it! You need people reaching to your website as well. Find out how through Google My Business!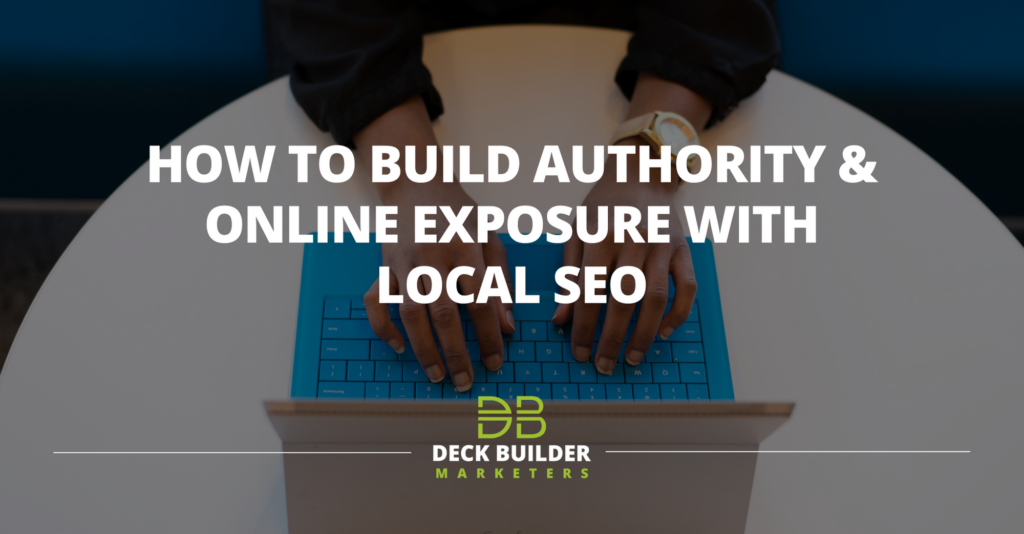 For your deck company to succeed today, you need to build authority and online exposure with local SEO. Here's how to accelerate the process.