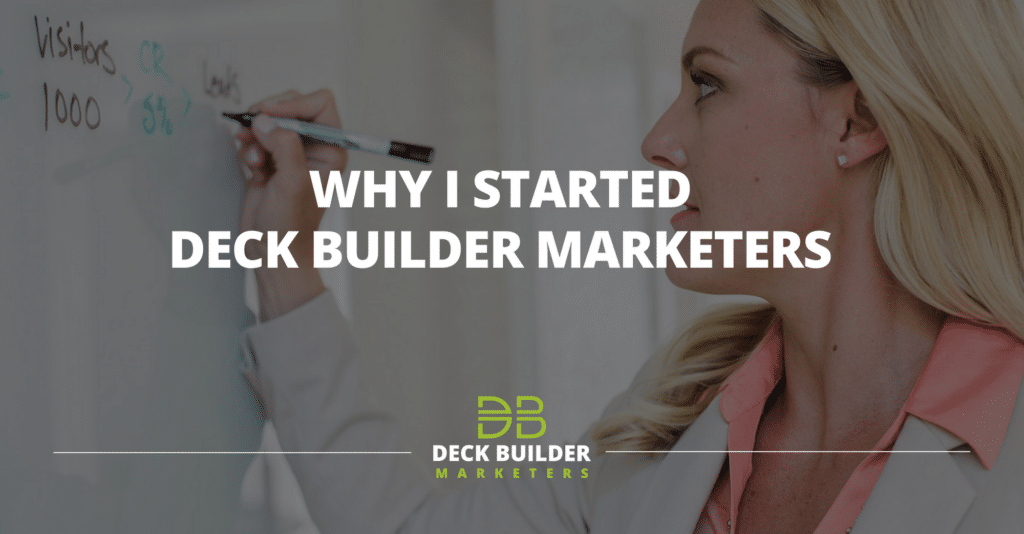 Why I started Deck Builder Marketers
I started Deck Builder Marketers, well, for several reasons.
The first is – we found gold! We found gold working with one of our deck builder clients in Ohio. Over the course of a couple of years, we were able to develop a proprietary system to help even just local-based businesses generate more leads quicker. And not just an abundance of leads, but quality leads.

Apart from that we just really enjoyed working with our deck builder client. We kind of spoke the same language in terms of building projects and producing amazing work that they're proud of.
In addition, my family comes from a whole line of construction workers and so I grew up seeing them struggle to keep a consistent stream of business in the door and just work their tails off in order to, you know, make ends meet.
So, kind of a passion of my experience, the love of working with other deck builders, and the joy of seeing the work that they do. Quite honestly, it makes it a lot easier for me as a marketer to promote them and boost them up because they are doing some really great stuff out there.
So if you're interested in learning more about Deck Builder Marketers, please reach out to us (855) 498-1007 or schedule a complimentary, Custom Marketing Plan. We'd love to help!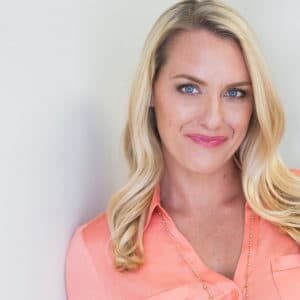 April Edwards
Owner & Lead Marketing Strategist
About the author: