9 Steps to Leverage Google My Business
The experts said to get more customers for your deck building company you needed a website. Great. You got one. Where is everybody? Right? This is not uncommon. You need a world-class website, but if you want to know the fast track to getting more people on your business website and convert those leads into customers, then having a well-optimized Google My Business listing is where it's at!.
This article will give you the low down on leveraging Google's free tool and why it's important to get ahead of your competition and set your lead generation on autopilot mode.
Why Is Google My Business Crucial to the Success of your Business?
Your Google My Business (aka GMB) listing provides that quick-glance information that people want to know when vetting a new service provider: are they local, what are they all about, are they credible/how many reviews do they have, etc. The first impression you make through your GMB listing could be the difference between you snagging a new lead or your competitor getting one … and you're not in business to send customers to competitors.
Did you know that if your Google My Business listing is set up correctly, you can show up in the search results before your competition? You really want to be in the coveted top position of what we call the Google 3-Pack.
What is the Google 3-Pack?
The Google 3-Pack refers to the Top 3 local business listings that appear under a Google Map when someone searches a local company, like "deck builder near me" or "best deck contractor near me." Because the 3-Pack is connected to Google Maps, you might hear someone call it the Google Maps listing.
Where do you find the Google 3-Pack? At the top of the page. This is why you want your company to appear in the first position — so your deck building company is the first one the potential customer is introduced to.
Now that you know what Google My Business is all about and why it is critical to your success moving forward, do you know if yours is set up right? Or, do you even have one? Follow these 7 steps to go from zero to hero with your Google My Business listing.
Step 1: Set Up/ Claim your listing
It all begins at google.com/business. After you click the link, you will be asked to sign into your Google account. You do not need a Gmail or G-Suite/Google Workspace account (though it is helpful), but you need a Google account. You can set one up here with any email address.
Once signed in, you can search to see if Google already knows about your business or if you need to add your business. If it does, then you need to claim your business. You will also need to verify you are the rightful owner of the business. Google usually sends a postcard to your physical address with instructions on how to finish the verification process.
Step 2: Populate it with the "fundies"
If you already have a listing, double check it for accuracy. This seems like a no-brainer, but you'll be surprised by how many Google My Business listings we see where the information is down right wrong!
Check these items off your list:
Business name is spelled out correctly and in full
The physical address is accurate (if you do not have a storefront, you can hide your physical address on Google Maps)
The business hours line up with when you plan on responding to incoming messages
Pick the best primary business category, and you can choose up to 9 other categories
Add your service areas, this can be cities where you operate or a radius of X miles from your location
Add your business phone number
Add your website (if you do not have one, we recommend working with a professional developer/designer who can deliver a world-class website, and we do not recommend Google's free website)
Verify your business
Google My Business is ever-improving and what once may have been a broad category could now have a more specific option. We suggest adding the Google My Business supplied business category "deck builder" but also including those that may not auto populate that are based on keywords your customers search for, such as "deck contractor", "patio deck builder," "outdoor contractor," etc.
Add the top search phrases in your Google My Business description and service offerings. Just like traditional SEO for your website, Google My Business listings pull signals from the wording and phrasing used. It's how you "speak Google."
Step 3: Get in a regular cadence of adding imagery
We know how this goes, you set up your Google My Business account and load several images immediately, and they hit all of your customers points of interest.
Bare minimum, your listing should include the following images:
Your logo
A photo of you and/or your team
A photo of one of your trucks (or your truck wrapped with your branding?)
Your best projects
An "evergreen" offer (something that stands true over time, like a FREE consultation)
OK, that's a good start … but what makes the real difference is ensuring those images don't become stale or outdated. Home and deck styles change over the years, and you'll want to show off your tried-and-true projects. But, you will also want to share those unique opportunities where you got to step out of the norm and build something you're proud of.
Adding new images on an ongoing basis may just spark a connection with new eyes or with someone checking you out again. Perhaps this time, they come across photos of a project that is EXACTLY what they are looking to do with their deck project!
Step 4: Start interacting!
Have you heard the old adage that people buy from people they like? That couldn't be more spot-on than it is today. Think of your own buying patterns. If you were presented with the same service, for roughly the same price, what would motivate you to choose one business over another?
You're more than likely going to go with the business that was:
Quick to respond
Had a great demeanor
Was helpful
Was educational and resourceful
Was enthusiastic to have you as a customer
So, we say, "Get to communicating!" Potential customers can't make connections with you if they can't get a hold of you. Respond to questions submitted to your Google My Business listing, allow for people to message you from the listing, and make an effort to answer your business phone number during normal business hours.
PRO TIP: Get your Q&A section rolling with FAQs to eliminate you having to answer the same questions over and over again.
Set Up Automated Responses
A recent feature of Google My Business allows you to open up messaging and set up an automated response. You can customize it to what you'd like it to say, but roughly the message will include something along the lines of, "Thank you for your interest in XYZ Decking, we look forward to helping you build your dream deck. We're often out on location but strive to respond within 24 hours. If you're looking for an immediate answer browse our Frequently Asked Questions page on our website."
Or, even better….
Stand out by showing off your personality with a little more insight into who you are…
"Thank you for your interest in XYZ Decking, we look forward to discussing your project. If you've caught us during normal business hours we will get back to you as soon as possible, however if you've caught us after 5 p.m. we might be out fishing or out riding our Harley!"
Step 5: Post away!
Diversify your posts by promoting your services, adding before and after photos of jobs, giving potential customers a look behind the company with a team spotlight, insight into materials that are used and company news, to name a few.
Prove that you are the go-to deck expert in your area. Ask people in a post if they know which material will hold up the best in specific climates. That's why a client turns to you, for your expertise. Show it off while a prospect is vetting you.
Be resourceful and consistent; stay regular with your postings.We recommend one post a week.
Does this sound like too much for you to maintain because you're too busy serving your customers? Good news, there are platforms that let you pre-schedule your Google My Business posts in advance, like OneUp or Local Viking. Batch upload several posts at once and schedule them to be published to your Google My Business listing over the course of a month.
Step 6: Make your profile and posts relevant to the times.
Being in the midst of a pandemic has had a drastic shift on business operating procedures and clients want to know how you're handling the changes.
Are you still coming for on-site pre-job visits? Do you offer virtual consultations?
Can clients meet you outside and remain outside for the duration of the initial meeting?
How are you addressing COVID-19 concerns as a business? Do you have a policy posted on your website to ease concerns of customers? Do you and your crew wear masks and practice social distancing?
What about seasonality factors? When is the best time to build a deck? Can you do construction in the winter?
What about creating a sense of urgency. Get your deck project created in time for the best outdoor graduation party ever!
Step 7: What's your differentiator?
Google My Business allows you to highlight specific aspects of your business.
Is your company veteran-owned? Minority-owned? Woman-owned? Let's get that highlighted.
This circles back to our previous recommendation to connect. The more ways you can make a connection, the more leads and closed business you will generate.
Step 8: Get Reviews!
The more reviews the better. Be on top of asking customers for reviews for each interaction. Encourage your customers to leave honest reviews of the work you performed and the service you provided..
Step 9: Optimize
Once your Google My Business listing has been verified and goes live, then you can start adding some of the premium automation services offered by companies like Local Viking and Whitespark.
Local Viking will let you schedule your GMB posts and track how your company performs in the local search rankings. Local Viking has a comprehensive guide to understanding GMB management.
Whitespark offers free tools to help you review your GMB listing and identify online directories where your company is listed and where it is not. The company will look to connect you with a "local search expert" to help you further for about $500 a month. Whitespark also has a handy guide to help you understand local search rankings.
You know what to do
When it comes to getting recognized on the web, Google My Business is critical (as well as being recognized online as an authority in deck building). If you don't have an account, then get one right now. If you do have it, then you know you have to make sure it's updated.
There are a lot of moving parts when it comes to GMB:
Is your business listed on GMB?
Are you updating your hours, especially on holidays?
Is your name, address, and phone number correct?
Are you posting regularly?
Do you have an evergreen offer?
Did you update your COVID-19 policy and/or hours?
It can be difficult to navigate Google My Business if you don't do this stuff everyday, and keep in mind GMB is only one small part of local SEO and digital marketing.
This is why Deck Builder Marketers exists. My family was in construction. I know firsthand what it is like trying to keep a steady flow of business coming in so you can take care of your family. I know what it is like to spend so many hours away from your own family so you can help other families realize their dreams for their homes.
Let's schedule a complimentary, Custom Marketing Plan. You'll learn about the Marketing Jumpstart Program and how we can handle all of your marketing needs so you can land more business and spend more time with your family. Even if now is not the right time to work with us, you will walk away better informed and better equipped to handle your own marketing efforts.
Schedule your free session today (and be sure to ask how the Marketing Jumpstart Program can improve year-over-year results).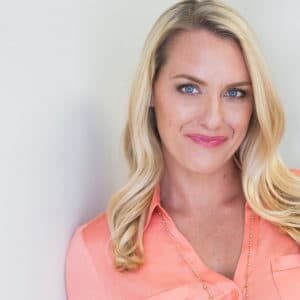 April Edwards
Owner & Lead Marketing Strategist
About the author: