NADRA's 2021 National+ Deck Competition Recap
This year, I had the privilege of attending NADRA's 2021 National+ Deck Competition Awards ceremony on March 24, 2022 in Clearwater Beach, FL. And, what an event it was!
One month later, I'm still thinking about it.
Here are my personal take-aways….
Who is NADRA (The North American Deck and Railing Association)?
If you do not already know about NADRA,The North American Deck and Railing Association, It's a group of warm-hearted, genuine people that recognize and promote excellence in the outdoor living & decking industry. And, they have some amazing plans!
If you are not already a member, you don't want to miss being a part of this. Sign up here. From deck education to deck code to deck safety, they are taking the lead to make sure this industry thrives. Programs like Deck for a Soldier say a lot to their core values.
About NADRA's 2-Day Event in Clearwater Beach, FL
From white sand beaches, delicious food, Florida Gulf sunsets and some pretty wild awards attire, keep reading to see what you may have missed out on.
This event is more than just an awards ceremony to congratulate the "best-of-the-best" in the industry. The competition is a catalyst to push the industry forward and connect with the top leaders in the space to share ideas and build relationships. – April Edwards
A Quick Outline of Events (more than just awards!):
Welcome party, great people and cocktails on the beach
Breakfast with industry friends to kickstart the day
"Breakthrough to Excellence", a powerful 4-hour educational session to help you create the business you want
Dinner, Awards & Dancing
NADRA Code Committee & Industry Market Report Update
Beach Olympics & Farewell Luncheon
Similar to any industry event, it's the time outside of regularly scheduled time blocks that are the most valuable. Meeting with your peers, sharing stories, tips and getting inspired from one another is always the best and this event was no different.
Make sure to follow NADRA's upcoming events to stay tuned for next year's registration.
My Personal Recap of the 2-day NADRA Event
If you don't know me, I'm April Edwards, Marketing Strategist, Creative Director and Founder of Deck Builder Marketers. Deck Builder Marketers was one of the many amazing sponsors to support this event.
Family-Friendly – a REAL Community 😉
First off, I think one of the best parts of this event is that it's family friendly. I don't know about you, but there haven't been very many business events that I've been to where attendees' families are welcome! It was AWESOME to see everyone enjoying their time there with their loved ones.
Listen, Deck Builder Marketers has been serving the deck-building industry for a little over a year now after niching down from our parent company, AE Design Co.. We're on a mission to help 100 deck builders 2 – 3x their business! Even more, we want our hard working deck builders to have a consistent, stable business & year-over-year profits with more time doing the things they love. And, to be a business investors not managers.
Serving deck builders has been the best decision we've made as a company! NADRA and everyone involved have welcomed us with open arms and that's something we don't take lightly being the new kids on the block.
The deck industry feels like family and I am honored to serve everyone here. Just like NADRA, Deck Builder Marketers, aims to impact this industry and move it forward.
Back to the chain of events…
Since family was welcome to this event, that's exactly what I did. I personally turned this event into our family's Spring vacation.
We stayed in Clearwater, Tampa & Orlando after the 2-day event. The best part is that my husband's twin brother and his family from Ohio just so happened to be vacationing in Clearwater when we arrived. And check out the Jeep that my brother-in-law picked us up in…
Did he mean to match the Deck Builder Marketers' green?? 🙂
Welcome Party on the Beach
It was so nice to take off my shoes and head to the white sand beach to say hello to everyone. Clearwater is beautiful! I arrived a bit late having traveled from San Diego, but was still able to meet up with some folks.
Day 1:
Breakfast with Industry Friends
It was "extra credit" IMO that NADRA offered a hot breakfast and a forum to connect with peers. A great way to start the day and fuel up for what was next….
"Breakthrough to Excellence" Educational Session
This half day session filled with intelligent speakers, was quite a treat for anyone that attended. DO NOT miss these sessions next year!
Speakers included: Chris & Amy Breen, Nick Long, and Cullin Talley.
Topics included: Personal and professional development to help you create the business you want. I can't imagine that one person left uninspired. It was a great time to reevaluate your goals and why you started your business in the first place. There were so many take-aways, that I would need to write a separate post just on this.
Key take-aways:

Focus on building the business man first, not the business plan. This was a complete mindshift that everyone needed. 10x your results by working on your mindset first.
You can make more money, but you can't make more time or memories.
Business doesn't get easier, you just get better.
Delegate and don't be afraid to outsource what you don't like.
Empower your team to problem solve on their own and to be accountable. Have them refine SOPs (Stand Operating Procedures) – I can't agree more!!
Know what to automate to save time.
Set a side a % of your sales goal for marketing.
Know your numbers… i.e. # of sales calls & # of crews needed to hit growth goals.
Use technology to set your business apart from the competition.

Panel and Roundtable Discussion: Top players in the deck industry shared their take on business related topics.
Take-aways:
Everyone has problems, but the best know how to fix them.
Analyze every job and see what mistakes you can prevent next time and what you can get better at.
Consider incentives such as trucks, cell phones, bonus structures and even car wash days (awesome!) to retain team members.
Sometimes customers just need to be heard, show that you care and listen.
It's ok to say NO!!!
Remove yourself from the areas of the business that you aren't good at like bookkeeping and marketing.
…Yup! I'm going to have to write a whole recap on this later. Stay tuned!
NADRA was gracious enough to post the session on YouTube for those that couldn't make it.
Dinner, Awards & Dancing
Simply put, NADRA knows how to put on an event! From good conversations and drinks beforehand to "who knew deck builders where models" Dickies fashion show, to delicious dinner and a plethora of award winning projects to showcase, this was a night to remember.
Vincent Carrubba, NADRA's newest President as of Jan 2022, had a great speech presenting his commitment to the industry.
Heather (Beaudry) Marchand, NADRA's Director of National Programs & Marketing, kicked off the awards with a very enlightening poem.
You can check out all the 2021 Deck Award winners here.
And, to highlight…Dr. Decks LLC landed the 1st place Overall Winner with this custom gem:
The night ended with dancing, but I have to admit, this ol' lady was too beat to shake a leg. Raincheck on tearing it up next year.
Day 2:
NADRA Code Committee & Industry Market Report Update
The next day (post late night celebrations), NADRA had their code committee and industry marketing report update. Now these guys are the real deal, getting up early to learn about code! Well, I was there as well, so props to me too!
From prepping yourself with ammunition for telling a client that their deck wasn't built right in the first place, to why you need to pay attention to code and how it affects you, there was a lot covered!
Code Committee Take-aways:
Pay attention and be a part of these code change decisions. Depending, they can make your projects cost more or become more in depth than necessary.
Don't over-fight code because it has to fit different customer types, i.e. just because the ave. deck is $35k doesn't mean that the $500 deck customer should have the same obstacles.
There was much, much more, but just like ya'll probable glaze over when I start talking about search engine rankings and schema markup, I probably did the same when words like IVC, IAC, IRC & IBC starting showing up. Again, I was the blonde marketer in the back!
Industry Update Take-aways:
NADRA's own International Ambassador, Barry John Davis took the reins. Lots of great insight! He had some key numbers to share, but you'll have to be a NADRA member to get these insights.
What I can share is that the market potential will either generate growth or competition for you.
Beach Olympics & Farewell Luncheon
Look, I don't know what it is but every time I travel to Florida it tends to be cold and rainy. Maybe it's because I'm spoiled with our beautiful San Diego weather 😉 Regardless, the weather was just ok the first couple of days. But, like a proper send off, the sun came out and the weather played very nicely for this final celebration on the beach!
The day was complete with:
Games
Sand castle competition for the kids
Ridiculously tasty lunch
And, good old fashion fun
Final Thoughts
Again, I hope you can take me seriously when I say, I feel blessed to be a part of this community. Thank you all for your open arms. I truly want Deck Builder Marketers to help all of you passionate and extremely talented builders have the business you deserve.
I've worked with all kinds of industries in my career from pressure calibration manufacturers to death metal merchandisers and now you! This event reinforced my decision to niche my company down to the deck industry in order to perfect our own offering and help in a bigger way. There is no looking back!
Expect to see this blondy around next year. But, I may leave the family at home next time so I can truly maximize every minute with everyone.
Tips for Next Year's Deck Builder Awards Event
GO!!!!
Submit your entries in advance. You have no idea how hard the team at NADRA works to put this together. Submitting your entries 5 minutes before the deadline is a lot of work for them!
Whether you submit entries for the awards or not, document your work before, during and after. Take drone footage and continuously show off (have you seen our #deckshowoff Instagram highlights?)! If you don't have the time to do this or perhaps you're too modest, leave it to a partner to do for you, like Deck Builder Marketers 😉
Give yourself the space you need to focus on networking and growing – leave work at home while at the event. Soak it all up!
Eat at the famous Columbia Restaurant outside.
Be early to sign up for the beach olympics.
Come hungry, the food is A-M-A-Z-I-N-G.
Take lots of pictures and post on social media to show your audience your commitment to the industry (and to inspire other deck builders to join!)
Reserve time for when you get back to process everything and implement at least one action item from what you learned – so important!
Hold yourself accountable or find an accountability partner to continue to implement everything you learned from the educational session. Don't compare yourself to others or allow yourself to feel overwhelmed. Put one foot in front of the other and build the business of your dreams.
View this post on Instagram

A post shared by Deck Builder Marketers (@deckbuildermarketers)
If you are interested in getting marketing off of your plate so you can focus on other areas of your business, take advantage of our Free Marketing Evaluation & Plan. Or, just ping me on social media and I'd be happy to point you in the right direction.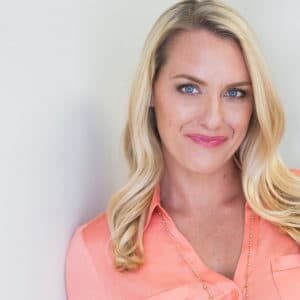 April Edwards
Owner & Lead Marketing Strategist
About the author: