How To Respond To Online Reviews & Why It's Important For Your Deck Company
It's no secret that online reviews matter. Building a new deck or making any home improvement is a big decision, and people will do their research online before making a purchase.
And while it's essential to get positive reviews, it's equally important to know how to deal with negative ones.
Why Are Online Reviews Important To The Health Of Your Deck Construction Business?
There are several reasons why online reviews are important. Here are a few:
Reviews determine your star ratings: Your ratings are based on your reviews. And those star ratings appear in your business listing on Google. Which company would you rather buy from—one with 3 stars or one with 5?
Reviews impact your SEO: Google uses a number of factors to determine where your business should appear in search results. And one of those factors is online reviews. The better your reviews, the higher you'll rank.
Reviews boost your conversions and leads: Think about it. After reading countless positive reviews from other clients, people are more likely to trust your company and pick up the phone or request an estimate. If those reviews mention your company's results for other clients, that's even better.
They can give you insights: Online reviews can give you valuable feedback about what your customers think of your business. If you see a trend in negative reviews, you can make changes to improve your business.
Always Respond To Positive Reviews. Here's How:
Nothing feels better than receiving a positive review, especially when it mentions you or the project manager.
But it's vital to respond to them. Why? Because it shows people that you're paying attention and that you care about their experience. It also gives you a chance to build on that relationship and showcase your personality and values to anyone that sees them.
Here are a few tips for responding to positive reviews:
Provide sincere thanks to the client for leaving the review.
Tell them why their feedback is important to you and your team.
Recap why they left the great review. For example, if they mentioned your team's great communication, reiterate how important proper communication is to you.
Tell them that you will always be there to support them in the future.
Received A Negative Review? Here's How You Should Reply:
The first thing you need to do is take a deep breath. It's easy to get defensive when you see a negative review, but that will not do you any good. Bad reviews are inevitable, no matter how good your business is.
The key is not to take them personally and to respond in a way that will show potential customers that you're professional and care for every client.
TIP: Try to be professional with a dash of humanity and empathy. Show that you want to help them and that you will try to make things right.
First, determine if the review is valid:
Figure out if the review is valid. (It could be from a competitor or someone who has never done business with you.)
If it is not valid, flag the review as incorrect, inappropriate, etc. Contact Yelp/Google Business/or the platform you received a negative review on. Your goal is to get the review removed.
How to reply to a bad review:
It's important to respond to bad reviews quickly! Never let a negative review linger for weeks without addressing it.
Write a response, but DON'T HIT SUBMIT YET:

Thank them for the feedback and apologize for the experience they had.
Take responsibility for your mistakes.
Reiterate your standards and offer an explanation for their negative experience.
Tell them you will use their feedback to improve the experience for all your clients in the future.
Invite them to a conversation on the phone. Let them know you want to propose a solution to improve things.

Save your reply for 24 hours. After writing a reply, hit "save" and wait 24 hours. After 24 hours (or longer if you're really upset), rewrite the response in a kind way to reflect the best image for your business. Don't reply in anger, ever!
Reach out to the client and ask them what you can do to make things right. Perhaps use wording like "what can we do to fix this situation and get you a five-star resolution?" If you were able to make things better, kindly ask them to remove the review.
Get More Positive Reviews To Overshadow Any Negative Reviews
One of the best ways to manage negative reviews is to have so many positive reviews that the bad ones seem like outliers.
To get more reviews, you need to start ASKING your clients. You can do this in person, on the phone, or even via email. Make it easy for them to leave a review by providing links to your business profile.
How to get more positive online reviews:
Have a process for getting more positive reviews. Ask for reviews consistently. Text, email, and verbally ask. Have a strategy to prompt every client to leave you a positive review.
Utilize an automated review systemlike our Sales Jumpstart software that automatically asks for reviews once a project is complete so you don't even have to remember to do it.
When asking for a review, use phrasing like "If you think we did a 5-star performance on your project, please let the world know on Google."
Make sure to send reminders after a few days if the client doesn't leave a review. Just because they don't leave a review the first time you ask, doesn't mean they don't intend to. People are busy, and they appreciate the reminder.
Optimize your Google Business Profile. If it's easy to find your Google Business listing and leave a review, you're more likely to get them.
Follow these tips, ask for reviews consistently, and push that negative review down the list!
By the way, a negative review isn't the end of the world. People (and platforms like Yelp, Google, etc.) expect that every business will have that bad customer from time to time, so don't sweat it. Try to make it right, show that you tried, and work to get more happy people to talk about their experience with your company.
Examples Of How To Reply To A Negative Review:
Example 1:
"Thank you for your feedback. We're sorry to hear that you had a negative experience. We take pride in our work and are sorry we didn't meet your expectations. Our goal at [your company name] is to provide an extraordinary experience, and we will use your review to improve in the future. If there's anything we can do to make things right, please don't hesitate to reach out to us. Thank you for your time."
Example 2:
"Thank you for bringing this to our attention. We're sorry to hear about your experience. Excellent communication is key to us, and we're disappointed to hear that we didn't deliver on our promise in this case. The reason for the mix-up was ____, and we will take your feedback into consideration to make sure it doesn't happen again in the future. We would love to speak with you and see how we can make things right.
Examples Of How To Reply To A Positive Review:
Example 1:
"Thank you for your 5-star review! We're thrilled to hear that you are loving your new deck! At [Company Name], we wake up every day striving to provide the best possible experience for our clients, so it makes us happy to know that our passion is showing through in our work. We will pass along your compliments to the team!"
Example 2:
"Thank you so much for your kind words! It means the world to us that you enjoyed your experience and that our team was able to help you achieve your goals. Our mission is to make sure that every client leaves feeling like they received the best possible service, so we're thrilled to know that we were able to do that for you. Thank you for taking the time to write this review, and we hope that your deck will provide your family with many wonderful memories for years to come.
Manage Your Reviews, Manage Your Reputation
It's important to keep track of all your reviews, whether they're positive or negative. Responding to both will show that you're attentive to your customers and their feedback. Who knows, you might even be able to turn that negative review into a positive one!
At Deck Builder Marketers, we help our clients set up an automated review system that helps them request, track, and reply to reviews consistently. By having a system in place, you can be sure that you're doing everything you can to get more positive reviews and manage your online reputation.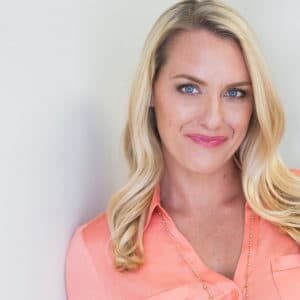 April Edwards
Owner & Lead Marketing Strategist
About the author: