Why Digital Marketing Doesn't Work
Have you ever heard someone say digital marketing doesn't work? Well, these are some misconceptions in digital marketing you need to know.
What Is Digital Marketing?
Digital marketing is all about finding and connecting with your ideal customers where they are online. Think about when you're searching for something, anything. You might want information about a local eatery, a physician, an accountant, all-inclusive resort, or maybe the latest trends in Halloween costumes or Christmas today.
Think about when you are looking to work with somebody, buy something, or brainstorming new ideas. Do you conduct any research beforehand? The pandemic has created a shift in consumer behavior, driving people to spend more time on their phones. This means, more opportunities for mobile advertising.
A digital marketing strategy, especially one that's measured and monitored and led by a professional team, can be very beneficial to your deck building company's bottom line. When you have a firm grasp of all the strategies available and when they are most effective, you will see how digital marketing is a cost-effective way to reach people searching for information about building or remodeling decks. This equates to more traffic to your business website at a relatively low cost.
As someone who has been involved in marketing for a while, I appreciate how digital marketing is responsive. What do I mean? When businesses place ads in newspapers, there is no way to track how many people actually saw the ad or how many people responded to it. That's not the case with digital marketing. You always have new data and metrics to analyze. When this information is properly interpreted, it can guide you in ways to adapt your marketing strategy to be even more effective.
For business owners who like to know — and see for themselves — how their money allocated for marketing activities is spent, digital marketing is the way to go. It does a great job when it comes tracking ROI — your return on investment.
So why do so many small businesses struggle with digital marketing?
Lack of a Cohesive Digital Strategy
When you first start out in digital marketing, you might feel your efforts are inconsistent with no clear direction. You have to start somewhere. No matter where you are when it comes to marketing, the good news is it can always be improved.
Marketing is all about learning, and the foundation to a good digital strategy begins with clearly defining your business goals and mission. Only when you understand these things can you even begin to approach marketing strategies and tactics.
Digital marketing has a role in how you will reach your business goals, and by monitoring the metrics and measuring the results, you begin to get a picture of how close you are moving toward achieving those goals.
A cohesive digital marketing strategy will help you:
Understand your objectives
Define your goals (associate numbers with goals)
Recognize what are not your key metrics
Identify and list your target metrics
Continually monitor your results
Celebrate your victories (and there will be victories)
In order to accomplish this, you will need to create a realistic budget and outline the plan, resources, and time needed to implement and execute your marketing plan. If you're just starting, you should know that understanding the areas that are most important to you is a good start.
Do you need to generate awareness?
No Idea Who You Are Marketing To
Small deck building contractors cannot afford to waste time and money on mass marketing. Not everyone needs a new deck, so you want to make sure you are not spending good money on the wrong audience
Deck builders have to be strategic in their thinking, and this includes having a crystal clear understanding of who their ideal customer is. You cannot wine and dine your perfect customer if you don't have the foggiest idea what they like.
Do you know who needs your products and services, and why?
Do you know where to find your perfect customer online? Where do they hang out?
How do you explain to this ideal customer how you solve their problems better than your competition?
These are fundamental questions every business, deck builder or otherwise, should be able to answer without any hesitation. Know your customer! Get to know them better every day. It's absolutely critical to know your ideal customer (aka buyer persona or avatar) when engaging in digital marketing campaigns.
You should be able to answer these questions for a few different target customers you have. Turn these into personas so you can clearly communicate to them in a way that truly resonates with them. You want them to feel like you are talking directly to them and to them only. This will build goodwill, rapport, and, more importantly, trust.
With this foundation, you can now explore ways to get your message about your deck building company out, whether it is paid, earned or owned media. And, you get to control the kinds of content you create for your target audience. Websites, ads, emails, videos, social media, webinars, podcasts, in-person events, e-books, and case studies are some examples.
Break it all down so you are spending your time in the areas of the funnel that can make the most impact on your business based on where you're at.
Remember:
Awareness (Prospects) > Interest (Leads) > Conversion (Informed Purchasers) > Loyalty (Repeat Customers) > Advocacy (Referrals).
Only Coming in Halfway: Lack of Commitment
Unfortunately, a lot of small businesses try just one marketing tactic, and guess what? There's not much change, if any at all. Many walk away falsely believing digital marketing doesn't work. You have to be consistent and allow time for your plan to work. The time period can be shortened when you work with a professional agency like ours instead of relying on the hit-or-miss marketing trap most DIY'ers fall into.
Putting All Your Eggs in One Basket: Focusing Only On One Media Channel
Digital marketing moves fast. What worked yesterday, might not work today. Social media platforms change how you can interact with users, which usually requires a shift in strategy. So much of digital marketing is out of your control. Consider for a moment the changes to Google's algorithm, Facebook's and Twitter's privacy policies and terms of service, fluctuations in media costs, technological advancement like voice search. All of these are good examples of why you always need to be testing and segmenting your efforts among multiple channels.
Like the stocks or mutual funds you own, some media channels will provide better returns than others. However, they will all serve your business in different ways and magnify your digital presence and reach.
We are still bullish on Facebook advertising. It's a great place to be for a number of companies. Do a search for a deck building company or visit a competitor's website and see if they retarget you on Facebook. If they do, then you know they are investing in digital marketing.
Though we like Facebook, it cannot be the only place you try to reach new customers. Why? What would happen if Facebook folded tomorrow or suspended you? If you relied solely on Facebook to reach your customers, how would you reconnect with them? How would you find new customers? A professional marketing agency with a diverse team of experts covering all aspects of digital marketing will know what needs to be done immediately.
Paying for Traffic That Leads to a Dead End
If you want your website to be successful, it must be accessible. All of the links need to work. All of your pages must be free of errors. You need to be concerned with how fast it loads. If it takes a long time because of inefficient coding or a large photo, then people are going to bounce off your site in a flash. There's nothing more annoying than a webpage that takes forever to load.
And, don't overlook the importance of a site with an appealing design. We still see a lot of sites that look like they were built in the 1990s. A poorly designed site sends the wrong message to potential deck customers. Your branding must be strategically located as well!
Not Tracking Your Results
The best part about digital marketing is being able to measure your results. What doesn't get measured doesn't get managed.
Make sure you know where you want to be and how you're going to get there; that way, when you reach your goal, you can celebrate! And, more importantly, if you're not there, figure out why and plan accordingly. You should be able to get actionable insights from your data, not just pretty charts.
These are some of the best digital marketing techniques:
Understand your audience
Focus on all three channels: paid, earned, and owned
Yes, there is a lot of free marketing out there that you can do yourself; make sure, however, to invest in at least one paid channel
Don't waste money on strategies that will not pay off for the deck building industry
Know where the low-hanging fruit is and where to spend your time.
Next Steps
Digital marketing changes are coming at us faster and faster every day. If you are willing to get wired into a digital marketing plan, be consistent with it, and adapt as you go, then it's very likely you will have the upper hand when it comes to your competition.
Need help with a digital strategy or not seeing results with your present plan? Schedule a complimentary, Custom Marketing Plan with Deck Builder Marketers today! We are limiting the number of deck contractors we work with, so reach out today.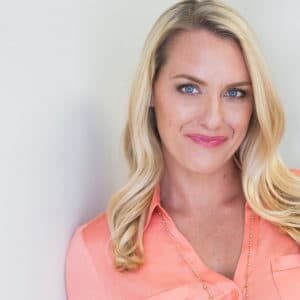 April Edwards
Owner & Lead Marketing Strategist
About the author: