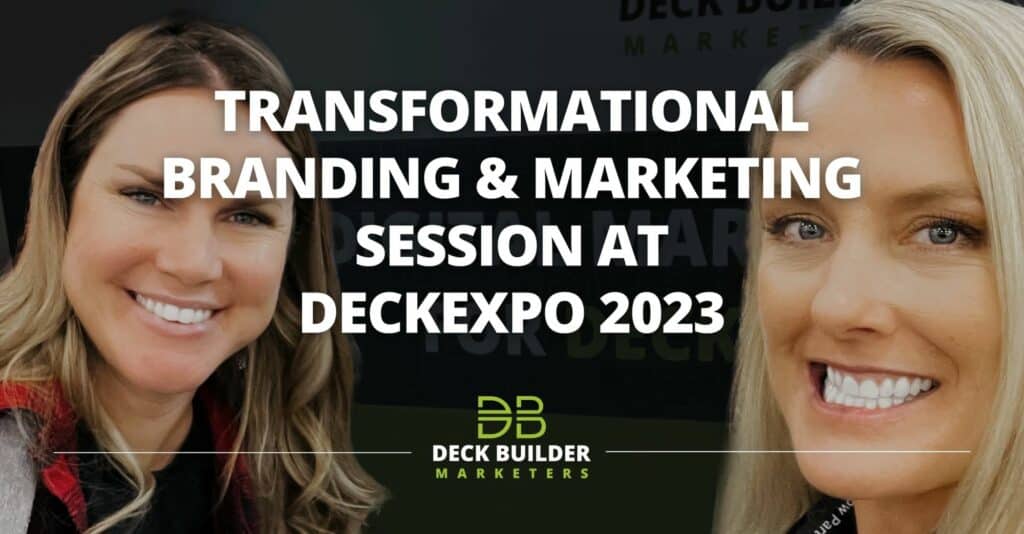 April Edwards and Amy Breen Lead Transformational Branding & Marketing Session at DeckExpo 2023 in Partnership with Legacy Academy & NADRA
Oceanside, CA – October 27, 2023 – Legacy Academy, in a groundbreaking partnership with the North American Decking and Railing Association (NADRA), is proud to announce the DECKx Talks series at this year's DeckExpo in Las Vegas. This collaboration is deeply rooted in a mutual commitment to enriching the decking industry, ensuring every professional leaves the event more knowledgeable and empowered.
Featured Session: Mastering Marketing & Branding for Outdoor Living with April Edwards & Amy Breen
Save the date for Tuesday, November 14, from 11:30 a.m. – 12:30 p.m., as April Edwards from Deck Builder Marketers and Amy Breen from Legacy Decks Academy lead a transformative session. This session promises to be an invaluable resource for deck builders ready to refine their branding and marketing skills.
April and Amy will unfold the intricacies of creating a compelling brand identity and effective marketing strategies that not only attract customers but also make them eager to work exclusively with you. They'll navigate attendees through the journey from initial brand conception to executing influential digital campaigns.
Session Highlights
The Power of Cohesive Branding: Explore how to tell your brand's unique story, ensuring consistency across all digital touchpoints.
Marketing Foundations: Learn how to identify your ideal client, create an engaging digital presence, and harness the power of social media and positive reviews.
Investing with Confidence in Marketing: Uncover the secrets to setting a practical marketing budget, understanding key performance indicators, and evaluating the return on your marketing investments.
Strategies for Sustainable Growth: Discover long-term SEO benefits, navigate online advertising, and master email marketing for consistent customer engagement.
Innovative Growth Hacks: Implement cost-effective growth strategies, including local community engagement, educational workshops, and strategic collaborations.
Building a Lasting Legacy: Combine your new insights into a practical action plan focused on authenticity and building a legacy in the decking industry.
Participants will also receive the 'BRANDING & MARKETING GUIDE', a comprehensive resource meticulously crafted to complement the session's teachings and act as a practical implementation tool.
Transform Your Business at DeckExpo 2023
"It's a great privilege to join forces with Legacy Academy and NADRA for DECKX. At Deck Builder Marketers, we are committed to helping deck builders thrive, and I am looking forward to providing valuable digital marketing knowledge to help achieve that."

April Edwards, Growth Strategist, Deck Builder Marketers
We warmly invite all deck building professionals ready to revolutionize their practices and make a lasting impact in the industry to join us in Las Vegas. Your future in decking starts here!
DeckExpo (PSP/DeckExpo)
Las Vegas, NV
November 13-15th
Are you planning on attending DeckExpo, THE global industry platform to discover products, meet suppliers, build networks, and learn the latest trends and techniques?
NADRA Members can attend exhibits for FREE – apply code NADRA23. If NADRA Members purchase a Super Pass, say YES you are a NADRA member and receive an automatic discount at checkout. Register today! Not a member? Join today!
About Deck Builder Marketers: Deck Builder Marketers, is more than just a marketing agency; they're a strategic partner in growth. Under April Edwards' leadership, they're dedicated to mastering the art of online marketing specifically for deck builders, ensuring their clients rise to the top and stay there.
About Legacy Decks Academy: Legacy Decks Academy is a comprehensive coaching program specifically designed to transform chaotic and disorganized deck-building businesses into structured, successful enterprises. The Academy, led by industry veterans Amy and Chris Breen, provides deck builders with clear strategies, robust systems, and expert guidance to not only reduce workload but also to foster a proactive and independent team, aligning business operations with core values and strategic vision.
About NADRA: The North American Decking and Railing Association (NADRA) is the leading association for the deck building industry, advocating for safety, design innovation, and integrity within the field. NADRA connects professionals, provides education, and raises awareness about industry standards and best practices, ensuring the continued growth and success of deck builders nationwide.
---
Contact:
April Edwards
Growth Strategist
760-814-1851
april@deckbuildermarketers.com
Deck Builder Marketers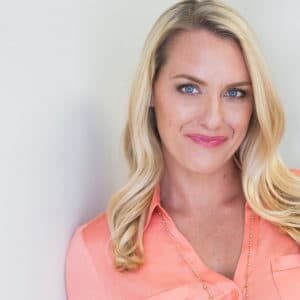 April Edwards
Owner & Lead Marketing Strategist
About the author: